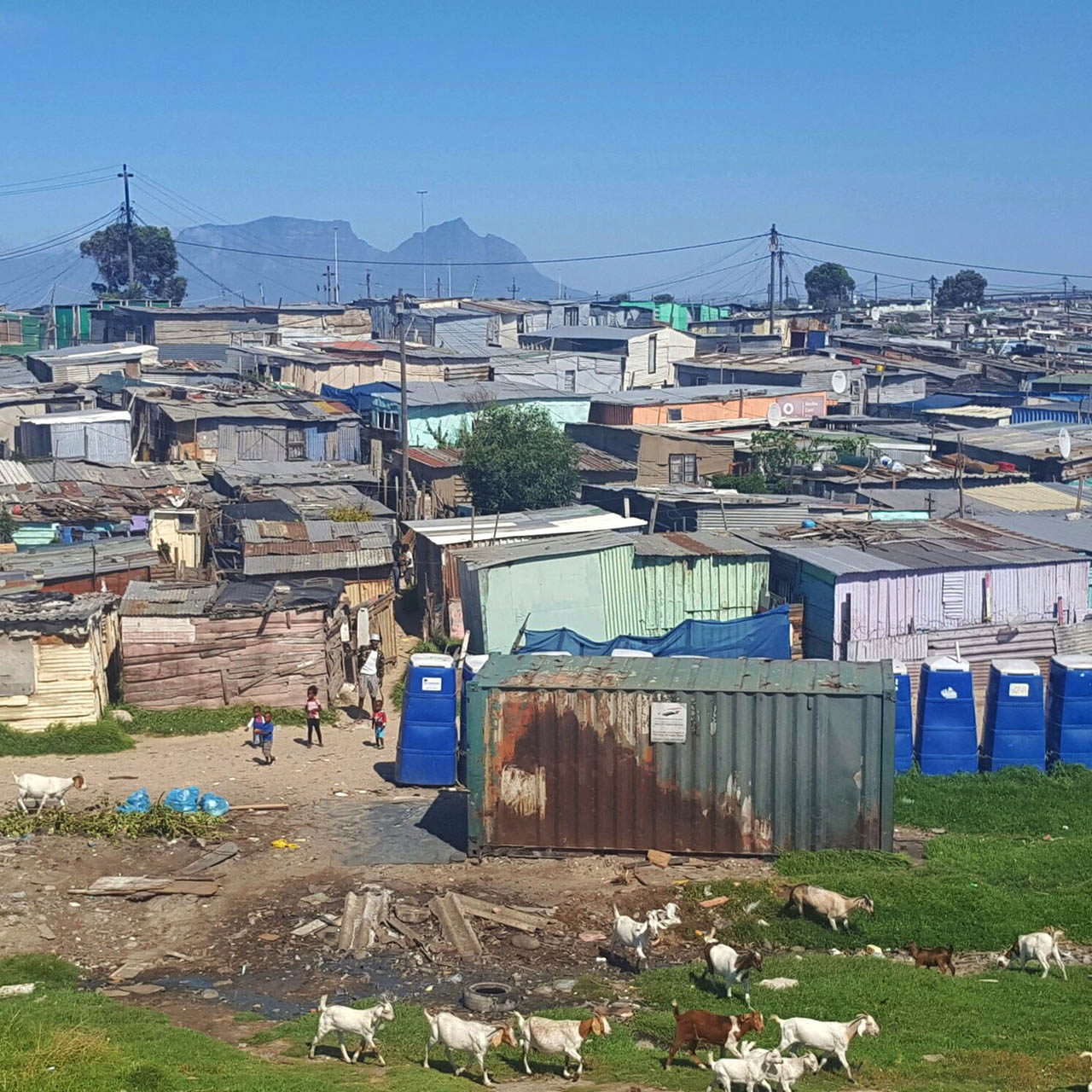 THE "UMLUNGUS" IN THE TOWNSHIP
Molo, ungani? – Hello, how are you? – are the Xhosa words we learned first and use very often here. All our neighbours – and there are many! – are very nice and curious about the "Umlungus", the white people in the Township. Many keep asking us incredulously if we really live here. Umlungus in the Township are not an everyday sight.
Speaking of everyday life: For us, too, life in Khayelitsha is a completely new experience. As soon as we drive to our new home, we experience the change from one world to another. This for us new world – life in the Township – is difficult to explain. Here is an attempt:
We all live here under one small roof: Tommi, Khosi, the children Arthi, Asi and Nelson and the two of us. It's cramped and kind of cosy in a simple way. In any case, there is always something going on when the children from the neighbourhood come to visit us to see what the "Umlungus" are doing today.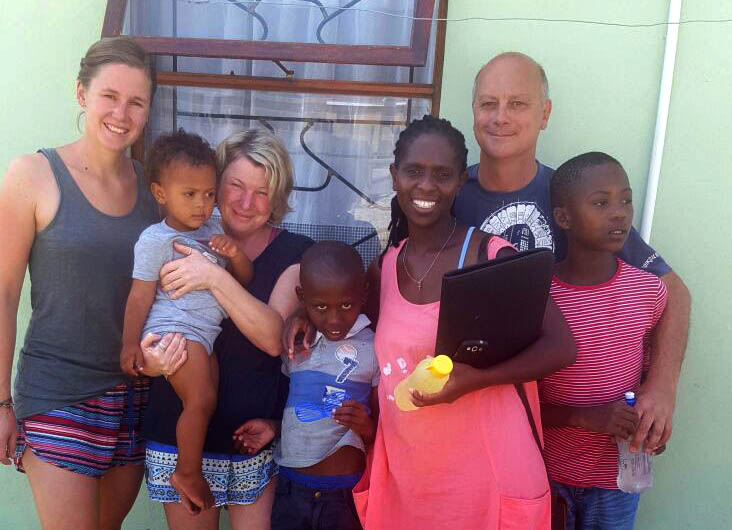 This is exactly what life is like in the Township. Here, small houses and tin huts are lined up next to each other. At least one million people live here in an area that is only slightly larger than the island of Borkum with its population of around 5,300. The comparison with an island is accurate: the Township also seems separated and cut off from Cape Town. Khayelitsha has a "life of its own" with an independent infrastructure for the needs of everyday life.
Life takes place mainly on the street, especially for the children. What seems vibrant to us and sometimes even romanticizes a carefree childhood with long days in the fresh air together with many other children, has a very serious background here.
Unevenly distributed (educational) opportunities lead to a lack of work and prospects – with all the consequences. The children suffer the most from this. They are neglected, often get nothing to eat and are left to fend for themselves. They spend their time on the streets and are exposed to many dangers.
Against the background of what we are experiencing, seeing and witnessing here, we are working at full speed so that we can open our Ubomi house in a few days. Therefore, it is not always easy for us to adapt our German eagerness to the South African serenity. However, we are often rewarded with interesting and sometimes funny incidents – and at the end of the day, even a lengthy refrigerator purchase is successfully completed.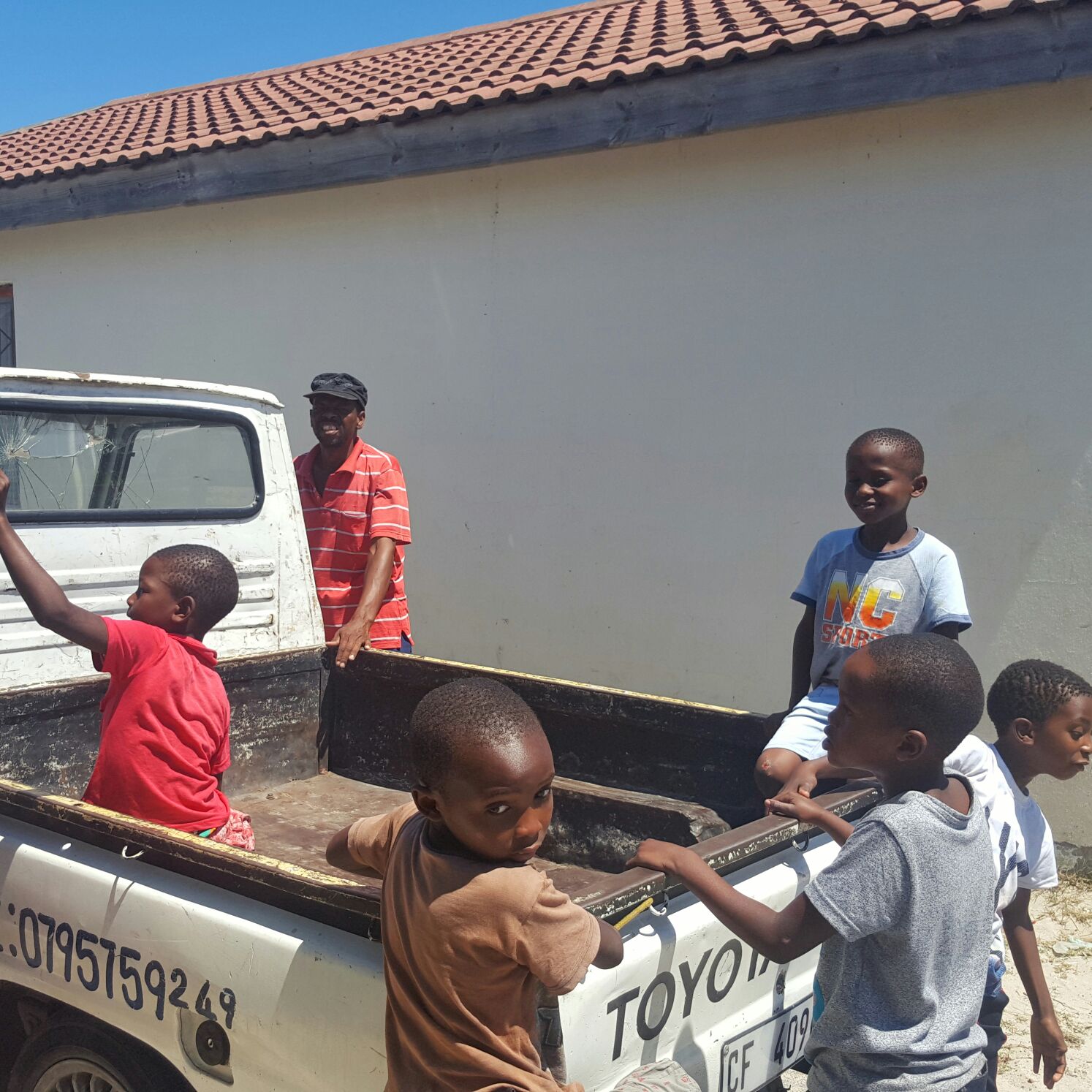 Setting up the Ubomi house takes time – as does immersing ourselves in the new culture and new structures. In the process, we meet many key decision makers, partners and our South African board members who help us understand the needs even better and build Ubomi together with the Township community. Regardless of the regular construction, Ubomi is already "happening" here at home: Our house has become a meeting place for many children, who are eager to help and also enjoy playing with us.
Experiencing how the children grow up here in the Township is already very special for us. We are curious to know how our CEO Zodwa experienced her childhood in Khayelitsha. She will report about it here in the upcoming blog post. Bye bye!
BECOME A SUPPORTER
We want a peaceful life and better future for our Ubomi children. We believe in this vision. "It always seems impossible until it's done". This quote from Nelson Mandela was our motto when we planned and finally opened our first Ubomi house back in 2016. Please continue to help us realize our vision and enable the children, who so deeply deserve it, to have a life worth living.